Principal's Message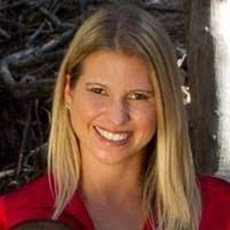 Greetings Lake Family,
Welcome Back to a New School Year!
As you may already know, Mrs. Feliciani has retired after 36 years of service to the Garden Grove Unified School District.  We appreciate her amazing commitment and support to our students and families and wish her the very best. 
My name is Denise Kirkman and I will be Lake Intermediate's new principal.  This is my 23rd year in Garden Grove Unified in which I have served as an Assistant Principal at both the Intermediate and High school level, Teacher on Special Assignment, as well as an Intermediate and elementary school teacher. 
   My commitment to you is to continue to provide the high quality education that your scholar has engaged in as a Garden Grove School District student.  I believe and support the District goals that are focused around your  students meeting their academic potential, while supporting their socio-emotional well-being that will prepare them for success for life after high school. 
I understand and acknowledge that COVID 19 brought on extreme challenges for all our families and this year we are looking to do the work to rebuild and renew what was lost over this past year.  Our extraordinary staff is ready and excited to welcome our scholars back into the classroom where they can be with their teachers and friends and enjoy their middle school years.  These two years of Intermediate School are pivotal to each child's development as they begin to grow into young adults.  
 I also want to take this opportunity to reintroduce two key members of our Administrative team.  First is  Assistant Principal, Laura Propst. Mrs. Propst is a former English teacher. She has been a part of the Garden Grove Unified School District Family for 16 years and is ecstatic to continue serving as an administrator at Lake Intermediate.  Next, I would like to reintroduce to you Erika Molina  who came to Lake last year and will continue to serve Lake as our school counselor.  Mrs. Molina has a background as a social worker and has been a counselor for 15 years.
Lake Intermediate is here to support all students and families.  Please do not hesitate to contact us via  Parent Square, email, by telephone, or just come visit the office, our doors are open to you. 
Thank you for welcoming me as your new Principal.
Respectfully Yours,
Denise Kirkman, Principal