Principal's Message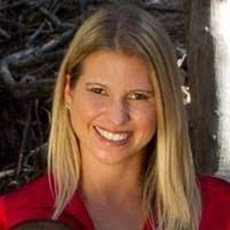 Greetings Lake Family,
Lake Intermediate is very excited to welcome each of you to the 2023-2024 school year.
My name is Denise Kirkman and I am Lake Intermediate's principal.  This is my 26th year working in Garden Grove Unified in which I have served as an Assistant Principal at both the Intermediate and High school level, Teacher on Special Assignment, as well as an Intermediate and elementary school teacher. 
Lake staff is eager to reconnect with our 8th graders and get to know each of our 7th grade scholars.  
Lake is proud in supporting Garden Grove School District Goals as we work to prepare students for life in high school and beyond.  Intermediate school is a very important time in our children's lives as they are transitioning from children into teenagers.  There are many challenges that go with this time but also many exciting experiences to look forward to.  Our goal is to help students feel connected to school both academically and socially.  Students will experience how to develop scholarly habits that will ensure they are ready for high level learning.  They will engage in milestones such as their first dances and be able to participate in club and sports activities after school.  Our ultimate goal is for all Lake students to feel safe and supported at school so they can build up their confidence to take academic risks that lead them to reaching their full potential.
Lake also wanted to share some exciting news as we welcome  Ms. Susan Posard as Lake's new Assistant Principal for the 2023-2024 school year. Ms. Posard is a veteran Garden Grove Administrator who has served at both Jordan and Doig Intermediate.  Ms. Posard has served as an educator for 22 years and has a wealth of experience she will be able to share with Lake. She has an amazing energy that your students will enjoy.  She has an expertise in English Language development and is always willing to go over and beyond for students.   Lake Intermediate is looking forward to Ms. Posard joining our team.

Lake Intermediate is here to support all students and families.  Please do not hesitate to contact us via  Parent Square, email, by telephone, or just come visit the office, our doors are open to you. 
Respectfully Yours,
Denise Kirkman, Principal