Note: If the video shows up as restricted, try logging out of your *@ggusd.net account or disable cookies
YouTube Direct Link: https://www.youtube.com/watch?v=xk7c8ztEp3U&feature=youtu.be
_________________
Announcements for Lake Intermediate's schedule of March 16 – June 12, 2020
No School March 16 - June 12
Garden Grove Unified School District Board of Education will be suspending in person classes for students effective March 16 through June 12, including our regularly scheduled spring break from April 6 through April 10.
Distance Learning
If your child has internet access, we also encourage them to check their classrooms online to keep up with current coursework. Links will be available via Teacher pages, as well as the Students tab located on the top of this page.
More information from our District:
https://ggusd.us/covidresources
Digital Resources to Support At-Home Learning
Turning Cell Phone into Hotspot
Spectrum Offering Free Internet for 60 days
For 60 days, Charter will offer free Spectrum broadband and Wi-Fi access to households with K-12 and/or college students who do not already have a Spectrum broadband subscription and at any service level up to 100 Mbps. To enroll call 1-844-488-8395. Installation fees will be waived for new student households.
Charter will partner with school districts to ensure local communities are aware of these tools to help students learn and open its Wi-Fi hotspots across our footprint for public use.
Spectrum will not have data caps or hidden fees during this time. For more information, 1-844-488-8395.
Coronavirus (COVID-19) Information & Updates
Parents are encouraged to check the district webpage regarding updates on Coronavirus (COVID-19), keeping up to date on event cancellations & health tips from the links provided.
ParentSquare
If you are not receiving messages and updates from ParentSquare and wish to do so, parents and guardians are always welcome to ask questions or request asisstance by contacting the school office at 714-663-6506
It is recommended that you download the mobile App for optimal convenience:
_________________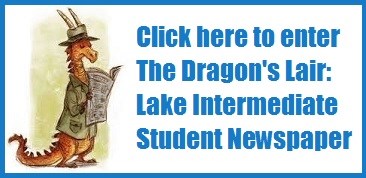 ____________________________________________