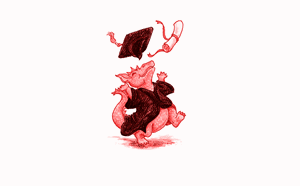 Click here for more information on our Commencement Schedule
We would like to send an enthusiastic congratulations to Mr. Dang, one of our excellent teachers! He has been selected as Garden Grove Unified School District's Employee of the Month for January 2021!  Mr. Dang was nominated by a student and selected…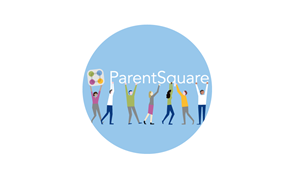 If you are not receiving messages and updates from ParentSquare and wish to do so, parents and guardians are always welcome to ask questions or request assistance by contacting the school office at 714-663-6506 It is recommended that you download th…
Principal's Message
Dear Parents and Students:
It is with great pleasure that I welcome you to the 2020-2021 academic school year. At Lake we believe our students deserve the best and as a staff we work together to ensure that all students are provided access to the curriculum as approved by the district and the state.  The Garden Grove Unified School District's Strategic Plan incorporates a district wide vision, mission, goals, and objectives that serve as the driving force behind our instructional program. The academic program is focused on rigor and relevance which reflects high expectations for all students and mastery of the California State Content Standards. The standards focus on preparing students to become self-directed, interactive learners, proficient users of technology, and college and career ready.  In addition, all students are provided with multiple opportunities to become effective communicators, adaptable problem solvers, critical thinkers and cooperative workers. Lastly, assessment is a part of the instructional process and facilitates improvement of teaching and learning, monitors student progress, and informs instruction.
Family involvement is a key component to the success of each student and we encourage parents to maintain an open line of communication with teachers and administration.  Parents are encouraged to attend parent meetings, school events and to check the Lake website as well as the Parent Portal to keep informed of the educational and extra-curricular programs at Lake.
I look forward to the opportunity to work together to ensure the success of each and every student at Lake Intermediate.
Sincerely,
Margaret Feliciani
Principal
Lake Intermediate School
Our School
Welcome Lake scholars and parents!
At Lake Intermediate, our teachers and staff strive to provide daily enriching opportunities for all 600 enrolled students. Scholars are taught a rigorous curriculum of 21st century skills to develop college and career readiness. 
Our Parent Institute provides parent education and involvement programs. Throughout the years, we have had amazing results with dedicated parental involvement. Here at Lake, we highly value the meaning of family and the importance of it in our students' schooling experiences. Educators work alongside parents to provide a quality, supportive education. Parents can get information about involvement in the program through flyers sent home with students, the district website, and the program marquee. We look forward to welcoming more parent volunteers to coordinate events and expand their own education via adult classes!
What makes Lake unique is that students develop social and professional skills as they collaborate with staff in the School Site Council. The School Cite Council is comprised of students and staff that look at data, funding, and assist with assemblies. Scholars learn how to be responsible through the important projects they take on, while coordinating yearly events and matters on campus. Our ASB also helps coordinate events as they assist with school dances, fundraisers, and activities. Our two hard working groups work as a team to provide fun activities through extracurricular involvement on campus. We are proud of our involved students and thank them for their yearly participation in making Lake a positive and safe learning environment.
Lake has implemented bilingual education into the academic curriculum through ELAC (English Learner Advisory Committee), which assists students whose first language is not English. Parents of English Learners are on the committee to help assist these students. Our educators and staff understand that incorporating a student's native language into their learning establishes a sense of comfort that is guaranteed to facilitate learning. With that being broached, our ELAC's involvement has helped many scholars come out of their shell and create friendships despite challenging language barriers.
The after school programs are as active as ever, providing the opportunity to learn other subjects that are not taught during regular instruction. Here are our programs:
The STEAM (Science, Technology, Engineering, Arts, Mathematics) Program gives students a chance to learn more about the sciences and apply them into the real world. Our instructors here at Lake help students find their inner scientist and spark up an interest for a career in scientific study. 
Lake's Computer Program teaches enrolled students how to become digitally literate citizens. The eclectic choice of fun activities teaches scholars the art of coding and safely navigating the internet. We are proud to announce that the computer program guarantees digital success for the path to college in the 21st century!
Writing After-School is an enriching program that encourages students to be creative and effective communicators. The program focuses on improving writing skills as well as embracing it like the art that it is! Students are encouraged to vent and channel their inner feelings via writing, improving overall well-being.
Lake offers many different sports for students to spark up an interest in the world of athletics before high school. 
AVID Tutoring prepares students for college's rigorous path. Participants learn to become skilled note-takers while learning effective study habits and tips. The AVID family is excited to welcome more members and continue sharing tips and tricks for long-term academic success.
Archery Club gives students the chance to improve their coordination skills as they participate in challenging activities. Participating members are also trained on patience and strategy as they work hard to accurately hit targets. High-quality equipment is provided as well. This program is unique because it is only offered at our campus, making it one of the rarest extended learning opportunities in the district! 
Our student awards celebrate the achievement and potential that our scholars have exerted. The Quarterly Awards consist of the Principal's Award, Honor Roll, and Best Effort. We also have the student of the month award, highlighting a hardworking scholar's success and having them create a good example for their peers. Students also receive certificates of accomplishment in various subjects. Finally, the end of the year 8th grade awards are where 8th grades receive awards in specific categories. This award motivates students before they embark on their journey to high school, allowing them to embrace their academic strengths in their middle school experience.
We appreciate your parental support and look forward to our students thriving this school year! For questions or concerns, please visit us at our front office.